Unlocking Employer Branding at Scale - Gabrielle Mellon
Jake Gorgol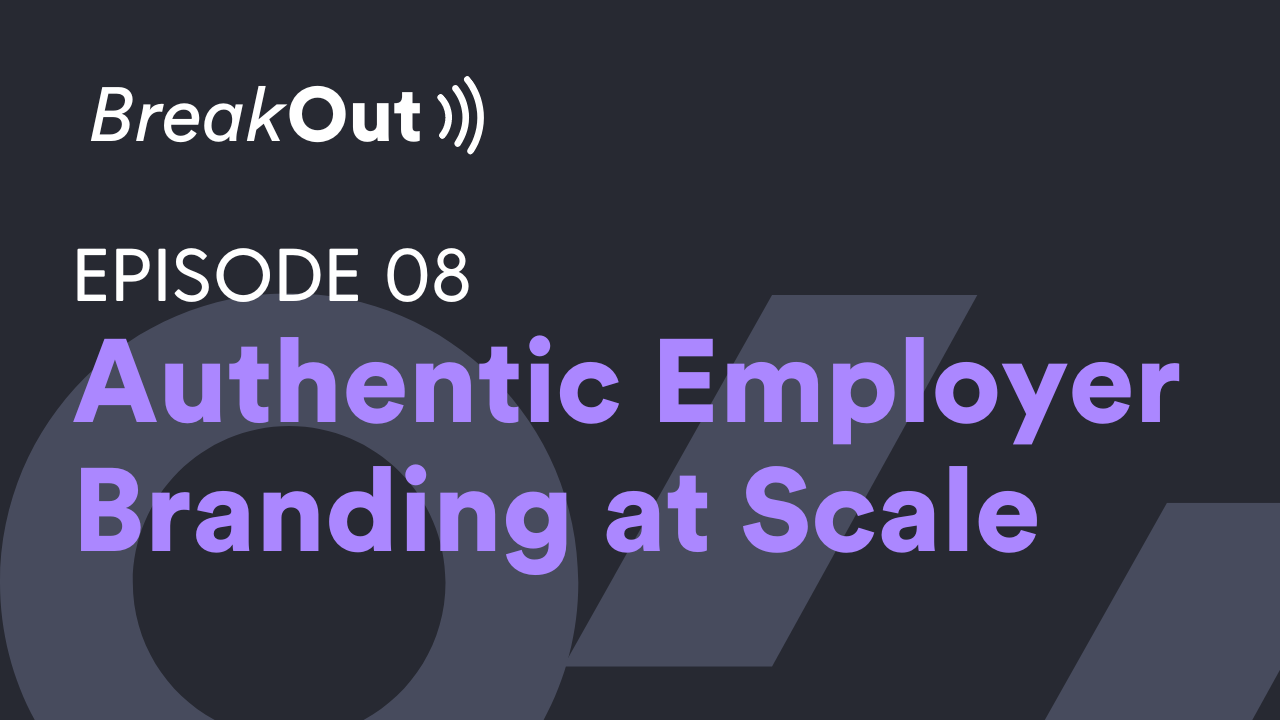 In this episode, Gareth Webb sits down with Axon's Senior Director of Talent Acquisition, Gabrielle Mellon, to discuss building an authentic employer brand at scale.

We cover:
The ingredients needed for telling an authentic employer brand
What we can learn and take from big tech to small
Why it's beneficial to think about talent acquisition as a product
How to partner with hiring managers and executives
How to set up recruiters for success
--
If you liked this show or want to share feedback please leave a review so we can keep improving and share the word with other leaders in the tech talent space. If you have suggestions for topics we should cover, feel free to reach out to either Jake Gorgol or Gareth Webb on LinkedIn or send us an email at contact@outscout.io.
BreakOut of the hiring noise with OutScout.

----

Music from Uppbeat (free for Creators!):
https://uppbeat.io/t/bosnow/slam-dunk