Hiring for Success: Insider Tips on Technical Recruiting
Jake Gorgol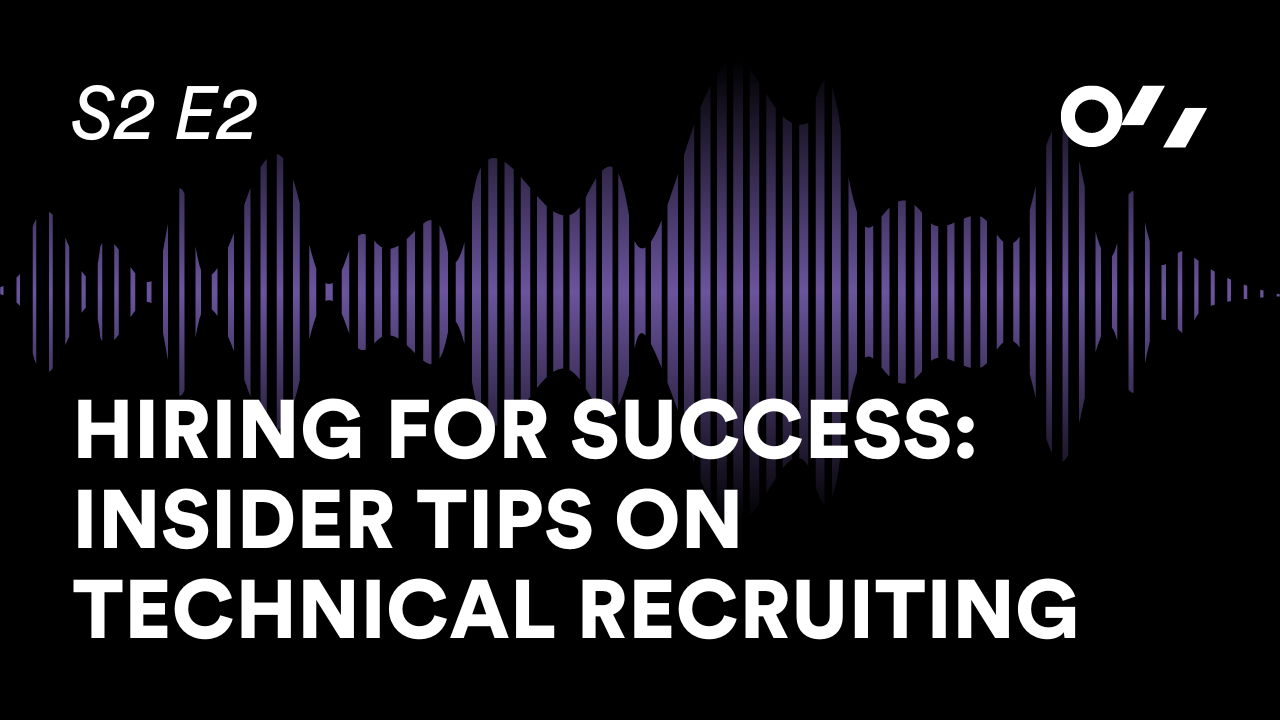 In this episode, Stefanie Sher, Director of Talent Acquisition at Replicated, shares her insights on how to lead with credibility in a technical recruiting space, advice for hiring managers to avoid "bad practices," and how to influence them with data and cost-benefit analysis. She also discusses the current market landscape and the challenges of finding the ideal profile for hiring, especially in the context of diversity hiring. Stefanie also shares her favorite HR tech stack tools and discusses the role of AI in recruiting.
Topics covered:
How to lead with credibility in a technical space

Aligning on hiring profiles

Stakeholder management – you need transparency upfront

Letting candidates make decisions for themselves

Tactics to influence hiring managers

Why you should keep an open scope on candidate profile requirements

Managing expectations between hiring managers and candidates

What would you do if you had to hire 100 engineers next month?

Candidates are more skeptical than ever – as a recruiter/hiring manager, be prepared to answer tough questions

Skipping laid off candidates is a bad mentality

How recruiting will shift in the next few years

AI in recruiting should enhance & allow for more human to human interaction

Stefanie's favorite HR tech stack tools
Have a question you'd like answered? Reach out via email or directly on LinkedIn!
contact@outscout.io
Jake Gorgol
Gareth Webb

Related episodes:
If you liked this show or want to share feedback please leave a review so we can keep improving and share the word with other leaders in the tech talent space. If you have suggestions for topics we should cover, feel free to reach out to either
Jake Gorgol
or
Gareth Webb
on LinkedIn or send us an email at contact@outscout.io.
BreakOut of the hiring noise with
OutScout
.