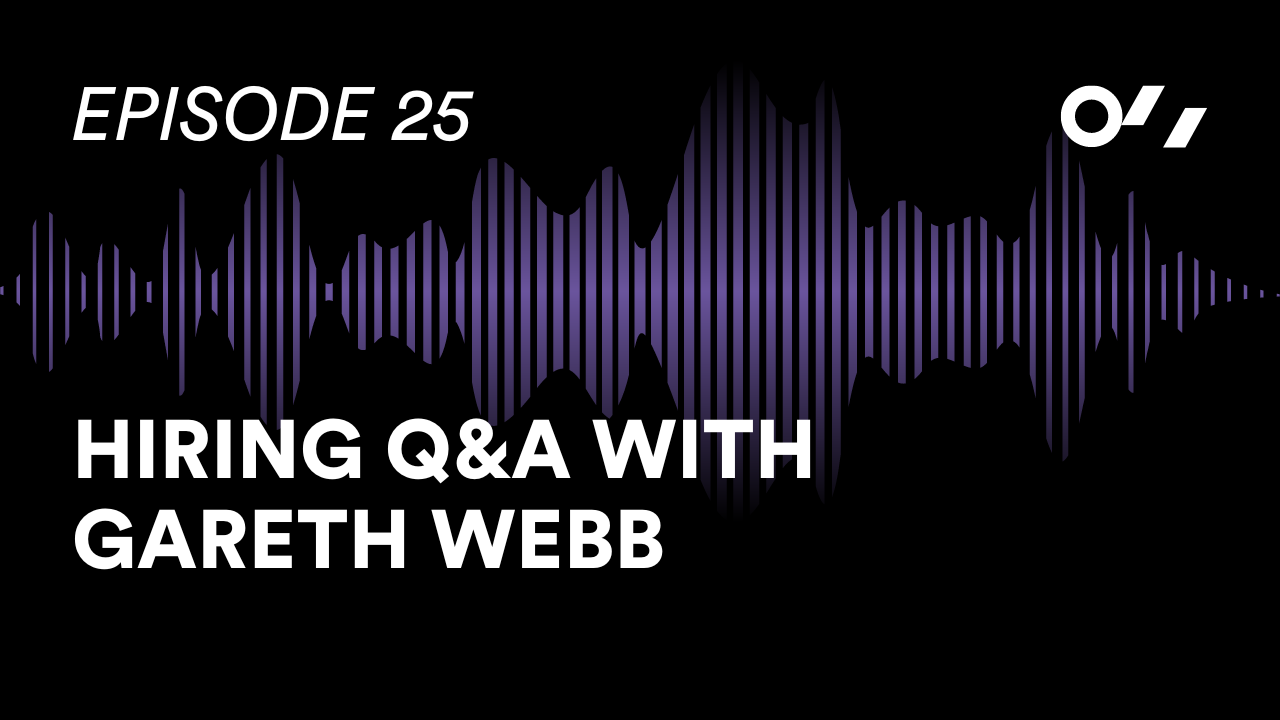 In this episode, Gareth Webb answers hiring questions including how to get started with a small team, compensation ranges, and being transparent on your company's unique value proposition.

We cover:
how small teams without hiring resources should approach director-level hires
tools you can use to determine market compensation ranges
what to expect during an offer negotiation
getting creative with compensation
finding and clearly communicating your unique value
Have a question you'd like answered? Reach out via email or directly on LinkedIn!
contact@outscout.io
Jake Gorgol
Gareth Webb

Related episodes:
If you liked this show or want to share feedback please leave a review so we can keep improving and share the word with other leaders in the tech talent space. If you have suggestions for topics we should cover, feel free to reach out to either
Jake Gorgol
or
Gareth Webb
on LinkedIn or send us an email at contact@outscout.io.
BreakOut of the hiring noise with
OutScout
.